Hey there, Food Adventurer Friend,
Spreading access and appreciation for great food far and wide is a good thing to do.
So congrats and best wishes to Bob & Kim Yacone, owners of critically-acclaimed Forghedaboudit Southwest Italian in Las Cruces (my city) and Forghedaboudit Express in Deming, on their plans to franchise.
There's just a handful of local eateries I could recommend by saying, You will not be disappointed, and this is one of them.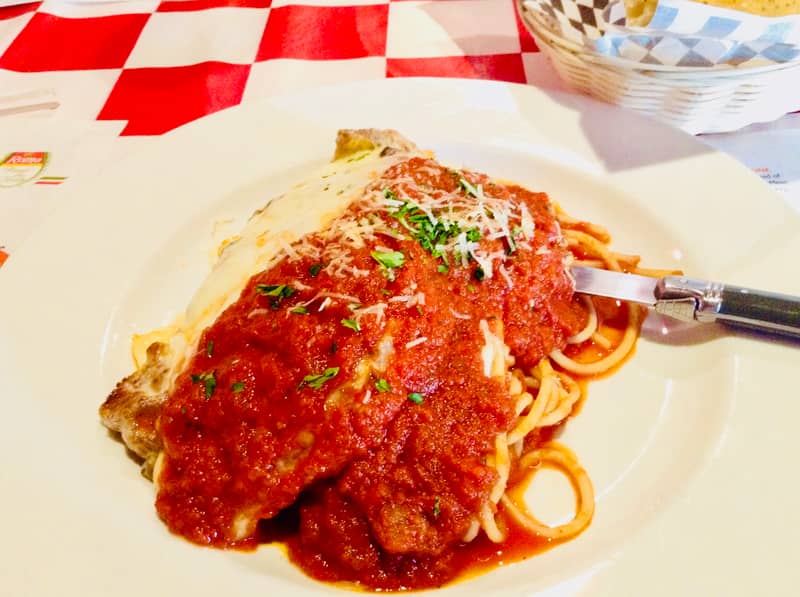 Veal Parmigiana at Forghedaboudit.
What establishment in your town can you say that about?
Encourage whoever owns or operates it by telling them so. Then tell all of your friends.
THAT's what Instagram is for😉.
Speaking of great Italian, that language is the subject of the first of today's ~
FIVE BITES
1. Since much of the globe remains temporarily closed for COVID-repairs, practicing with neighbors and online groups is a fine way to improve your foreign language skills.
Once you get a good bit of Italian — or any other new language —under your belt, you'll grow your list of interesting places to go. You'll also have an easier time ordering wonderful food when you get there.
2. Julia Child is getting another TV show. Yep. A new series about the late chef who taught us to cook French and have fun doing it is on the way. At last, some big shot TV producer has figured out that for food and 🇫🇷France-luving folks like us, one little movie about "Julie & Julia" is not enough.
3. Would you categorize most of your travel experiences as letdowns or surprises? This article discusses how some of the places we've dreamed of visiting don't live up to expectations. And how others deliver all we expected and then some.
For me and the article's writer, the Northern Italian city of Venice belongs to the latter group.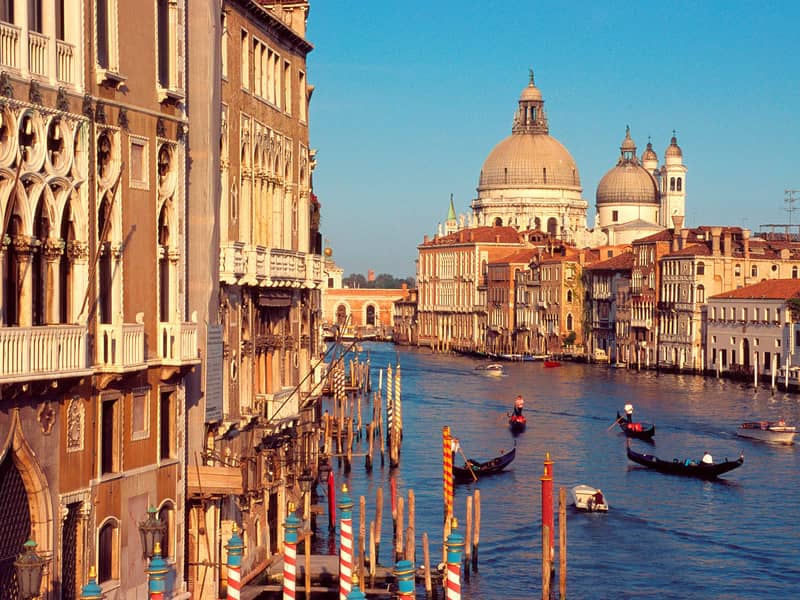 Grand Canal, Venice
What dreamed-of destination "delivered" for you?
4. What's your image of afternoon tea☕️ — a fancy-schmancy to-do or an intimate time for two? Whatever you thought about "taking tea" until now, learning how this favorite British tradition came to be may surprise you. "Scoff," the latest episode from the Abebooks Podcast, tells the story.
5. I was 32 when I started cooking; up until then, I just ate. — Julia Child
Dive deep,
Not yet subscribed to Five Bites? I'd love to have you join us by signing up here.