Hey there, Food Adventurer Friend ~
You know the saying, "Good things come to those who wait"?
Especially these days when even Amazon Prime takes more than 2 days to deliver 😮, this is one of the axioms we're living over and over again. Whether we want to wait or not.
But never mind. The last good thing I waited for was very good: the 4-tacos (with a drink) deal at Taquería Chavez here in Las Cruces. It's one of the places where I celebrated the International Taco Week we declared in last week's letter.
Now, about that wait. Taquería Chavez limits its service to home delivery and drive-through pick-up. So, after ordering online, I wasn't thrilled having to wait in the drive-through 20 minutes past pickup time to get my tacos. BUT the server was super courteous and as I Ieft with my order…
… it felt good to see the line of cars 🚗🚙🚗🚓🚙snaking out from the parking lot into the street! Surely, this is one of the places that's going to make it despite the odds.
And, yes, these tacos taste 😋. What I appreciate most are the portion sizes. The single order of four tacos was enough to satisfy both my mister and me. The fact that each taco had two corn tortillas (instead of one) helped.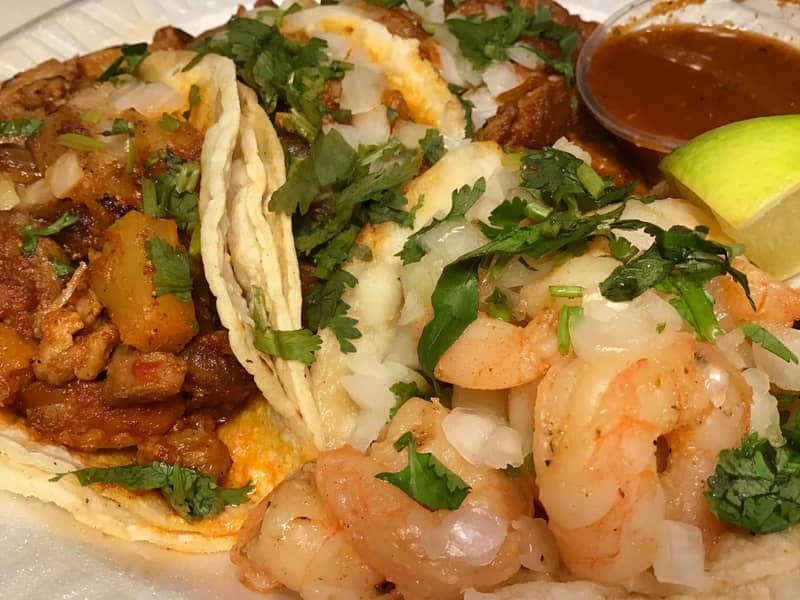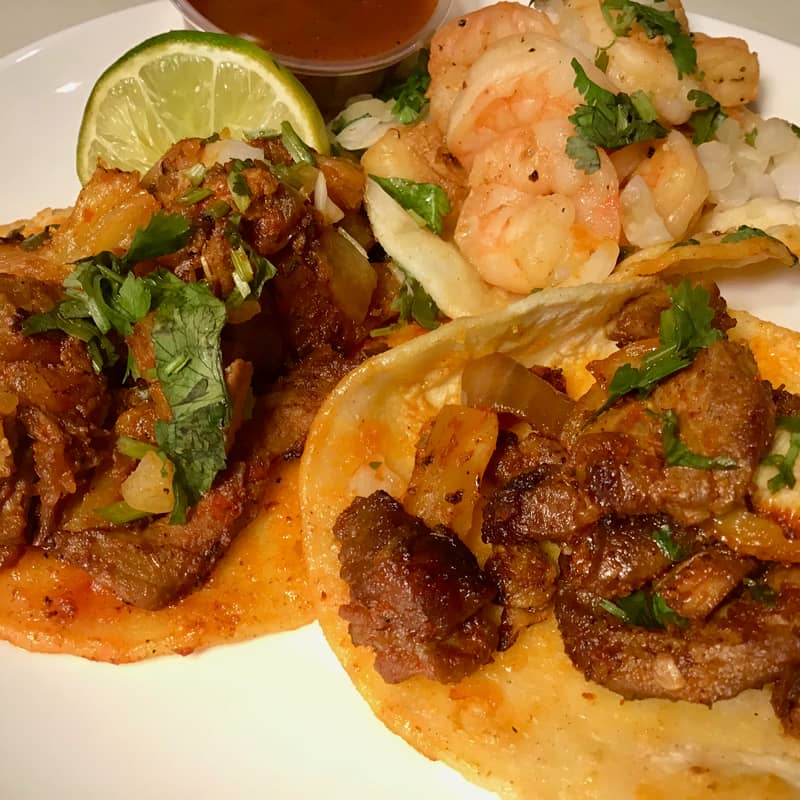 And what about you? Taste any good tacos 🌮🌮🌮 lately? If so, hit REPLY and let me know what kind and where, particularly if it's somewhere new for you.
Now on to this week's ~
FIVE BITES
1. If you've ever wondered what it's like to be a travel writer who (for the time being) no longer travels🛣, here's one answer.
2. Hard to resist when a recipe author invites you to make her raspberry crumble bars as healthy or unhealthy as you like.
3. On the heels of celebrating👏🏾 cooking icon, Ina Garten, in last week's e-letter, how cool to discover that a) a new season of her TV show premiers today. And, b) another fan of hers is working his way through ALL of her recipes in the style of "Julie & Julia." (Such a good idea: choose a skill you want to develop and then do your best to imitate someone who has mastered that skill. What skill —and what master —would you choose? Oh, the possibilities…!)
4. Question for the pumpkin pie lover in you: Is this new pumpkin pie milk something to sing about or a case of a good thing taken to extremes?
5. A quote: "It is not irritating to be where one is. It is only irritating to think🤔one would like to be somewhere else." — John Cage
Dive deep,
Did someone forward this edition of Five Bites to you? I'd love to have you join us by signing up here.