Hello There!
My transformation from New Yorker to New Mexican may be nearly complete.
Not too long after our last visit, snow fell on Southern New Mexico. Not that itty bitty bit stuff that floats around and never sticks to the ground either. This was real snow that stayed on the ground for more than a few hours. And like any other Southern New Mexican who has rarely seen snow, I took pictures to prove it!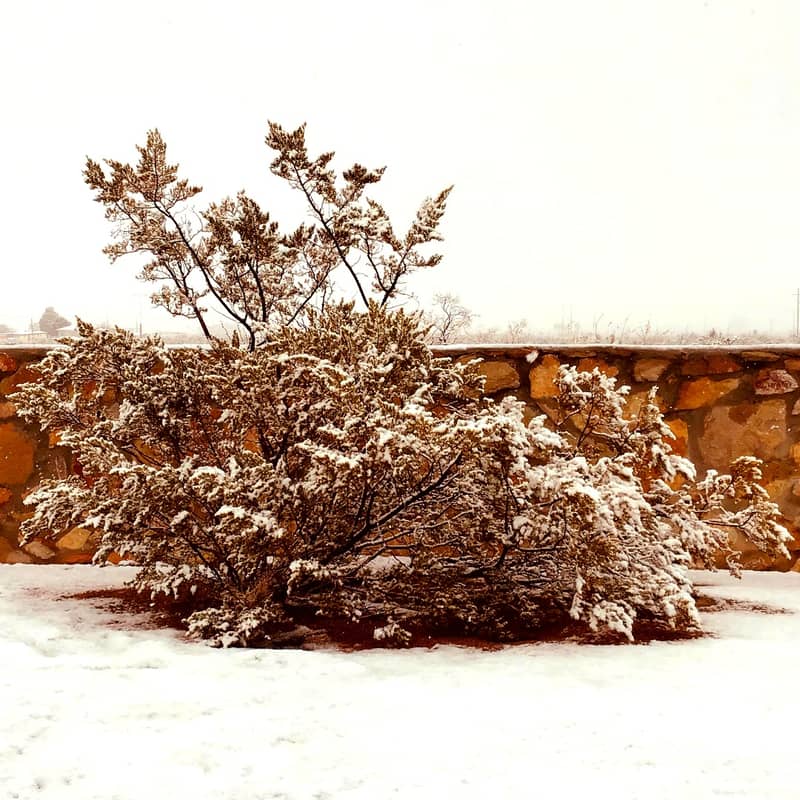 Funny. One gal who saw this pic on Instagram said, "I wished I lived somewhere that had such little snow that a snowfall was actually exciting." Years ago, I might have said the same thing.
Change can be very good.
Okay, here are your:
FIVE BITES
1. AN IDEA + SOMETHING TO READ:
Once upon a time in Southern New Mexico, a sincere offer of fresh hot coffee to travelers and friends alike was as much a part of daily life as fresh tortillas and beans.
So says the fictional book series by author Michael McGarrity that I'm currently reading. It focuses on the adventures of a New Mexico ranching family during its Wild West days. Despite all the hardships of pioneer living in the late 1800's and early 1900's, folks made a habit of inviting neighbors in for a cuppa whenever they happened to drop by.
Could sharing hospitality with good java be a custom something we can get back to? Would building more front porches onto our houses work as an antidote to the high-tech and fast-paced living that depletes us? Just thinkin' out loud.
2. SOMETHING TO LISTEN TO:
The Taco Nation episode of Bon Appétit's Foodcast includes an interview with cook and Mexican food culture resource, Rick Martinez. This conversation touches on delicious tacos al Pastor, so it's a natural way to continue our exploration of all things taco begun in this review of a good Las Cruces taquería.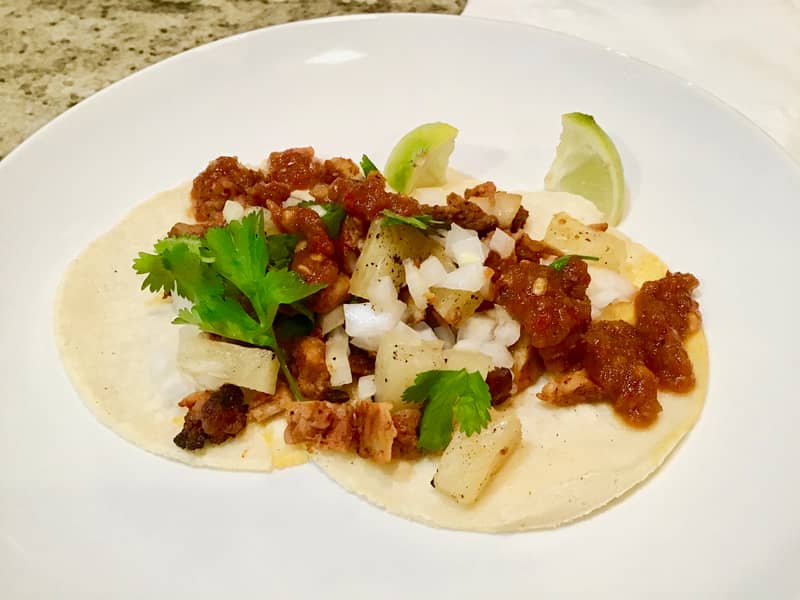 3. ONE INSTAGRAM:
This February post includes a location in Paris and a few words about enJoying a good hot cuppa, two of our favorite things.
4. SOMETHING I LEARNED:
The Albanian language is like no other spoken in the world. And until the end of World War I, there was no way to write it! Albanians call it shqip (pronounced sh-kype ~ similar to the word Skype). No one knows its roots for sure, though it may have been spoken by the Illyrians — the warlike people who lived in the area thousands of years ago. (More about the Albanians and their food next month.)
5. ONE QUOTE:
It is impossible to walk rapidly and be unhappy. — Mother Teresa, Roman Catholic nun of Albanian heritage
And, yes, I wrote something new.
Have a beautiful March! (Dive deep and walk rapidly!)
xxoo,
P.S. About that book series by by Michael McGarrity ~ the titles of the books that I've read (so far) are Hard Country and Backlands. Word is, this story is based on a real-life ranching family still active in NM but the author couldn't say so, because, well, … he doesn't want to get sued. Whether this is a completely true tale or not, you'd better believe I'm flipping' through the pages, having fun reading.