Welcome to April, Food Adventurer Friend ~

It may be April Fool's Day, but this current health crisis is no joke. We've all had to adjust to lots of changes, big and small, in a short length of time. On the whole, though, I believe we'll make it to the other side, and thrive. Because day by day, we're getting better at seeing our forced "quarantine" as more time for enJoying our families, healthful rest, and favorite hobbies we never meant to leave behind.

One of my newest favorite quotes is about perspective and the choices we make. It comes from Stir, a comfort food-filled memoir by Jessica Fechtor. The book recounts the time when Jessica, then in her late-20's, suffered brain damage that left her partially blind and unable to smell anything. In it, she writes:

So we can make any number of memorable and worthwhile "somethings" with the cards this current pandemic has dealt us. Even from the confines of our homes.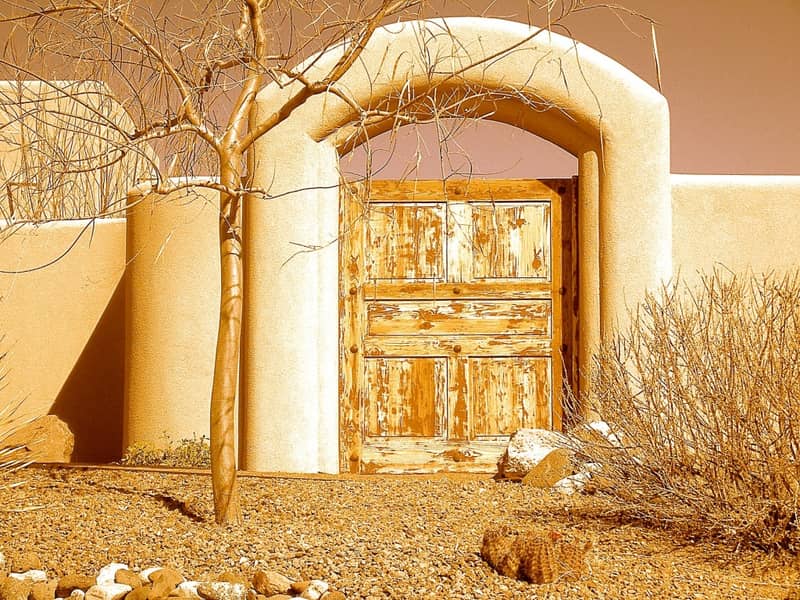 What a liberating idea!

For ways to do so today, apply one or more of the following ~
FIVE BITES
1. Order takeout for pickup or delivery from a local restaurant, as the laws in your area permit. Choose something from your favorite spot, or better yet, from a new restaurant that looks promising. The forced closure of "non-essential" businesses has hit all eateries hard and those that have just opened are most vulnerable to going under. We can help keep that from happening.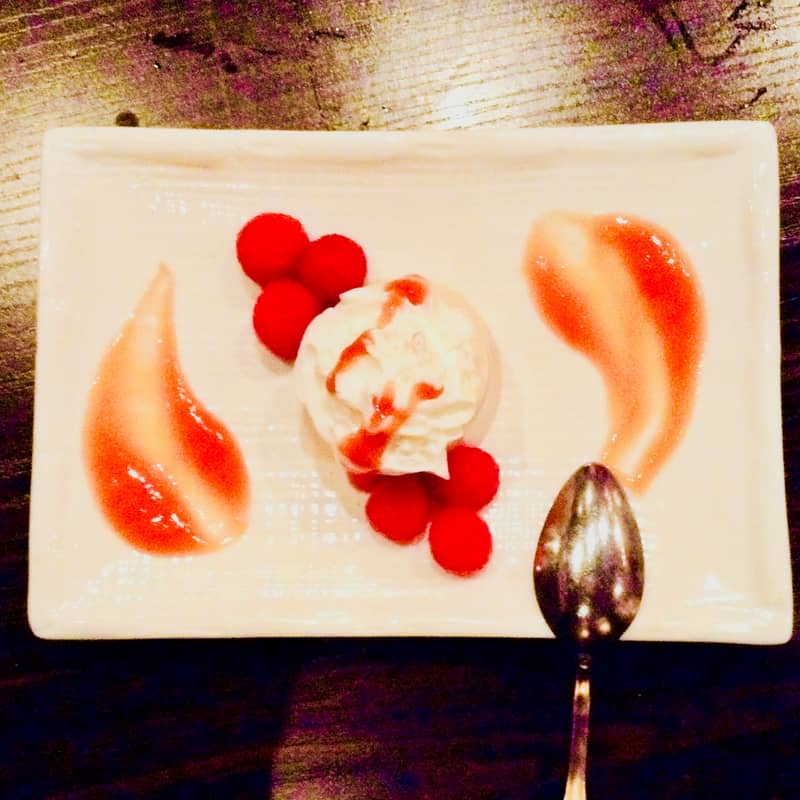 A delicious-in-every-way dessert dish from a favorite restaurant.
2. Make TV your new addiction. That is, consider watching one TV program that's about good food. My current obsession is Somewhere South, a 6-part series celebrating Southern food that premiered this past Friday on PBS. Award-winning chef Vivian Howard, whose earlier series, A Chef's Life, was a major hit, is the host.And if the first episode, which was all about hand pies, is an indication of what's to come, we're in for a delicious ride. (Because ever since watching it, I've been wondering how I could have lived this long without ever having eaten a Southern fried apple jack hand pie. Why didn't anyone tell me about these before?)
3. To connect, make the most of high tech. (Did you see that, how I made it rhyme? 😉) Anyhow……………….. we can't control our travel plans being cancelled. But just because you can't get to where your favorite people are doesn't mean you can't see them. Online video conferencing services like Skype and Zoom make it easy to visit face to face with friends and family, almost anywhere, free.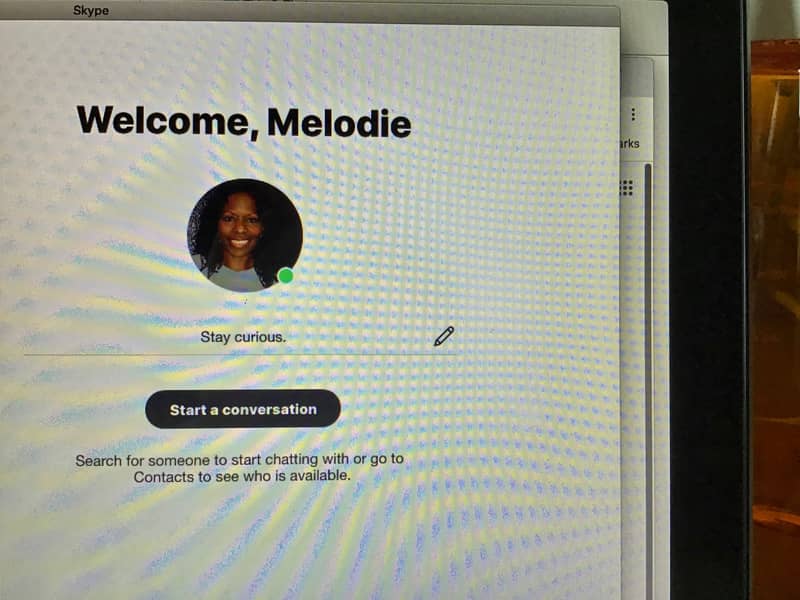 My welcome page on Skype.
4. Low tech still works, too. Connections made via "snail mail" can have more personal impact than any other because who does that anymore? So imagine writing a personal note with your very own hand — with a real pen on real paper you can touch. Do you remember how good it felt the last time you received a letter in the mail and saw it was from a friend? You couldn't get the envelope opened fast enough. It was a treat that made you feel special. And now you can do the same for someone else.

Or make a telephone call to a loved one you haven't spoken with in months, maybe years. That's what I did just last week, when I called an aged aunt, my late mothers's only sibling, who still lives in my home town of Brooklyn. Misunderstandings and harsh words destroyed our relationship decades ago and we hadn't spoken for, well, decades. Uh….yeah. So how did that phone call turn out? Well, I now see how God tenderized both our hearts over the years and then used recent events to remind me that our remaining days as "only aunt" and "only niece" were short. It was the right time to call and I'm glad I did. (She is, too. 🙂!) Maybe it's the right time for you as well. So go ahead, make the call. Right now. I'll wait.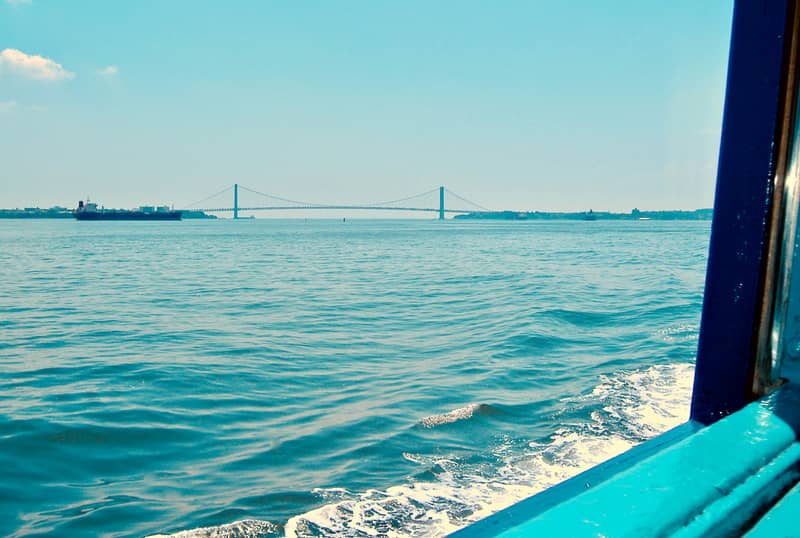 View of Brooklyn, the Verrazzano Bridge, and Staten Island from the Staten Island Ferry.
5. Have an "edible" adventure online. Within two hours or less, you can learn how to stir-fry like an ace, take better photographs of food with your phone, or dive into the history of ice cream. Find out more about these and other tasty (plus affordable!) things you can learn this spring from the comfort of home, here.

So which idea will you pursue? One — or all five? I'm never thrilled about the pile of unread emails in my inbox that nobody-with-a-life-could-possibly-ever-get-to. But I am thankful for the internet 'cause it means I can look forward to visiting with you. See you again soon.

XXOO,
Not yet subscribed to Five Bites? I'd love to have you join us by signing up here.