Hey there, Food Adventurer Friend,
Space. Beauty. Time away just to "be."
Morning walks in the neighborhood provide these benefits as well as good exercise. Over time, you'll find walking helps you keep your perspective in check, too.
Even on those days — or weeks!😧 — when you sense a disconnect with almost everything and everyone around you.
When, like the marine played by Bill Paxton in the movie "Aliens" who has just faced the lizard monster with jaws of steel, you want to say: "Game over man!"
You'll know it's not over.
And that you are not without help.
Let your morning walk remind you that your help doesn't come from your job, your social position, or any government body — corrupt or sound.
Make it a point to look up from time to time as you're walking, and say out loud: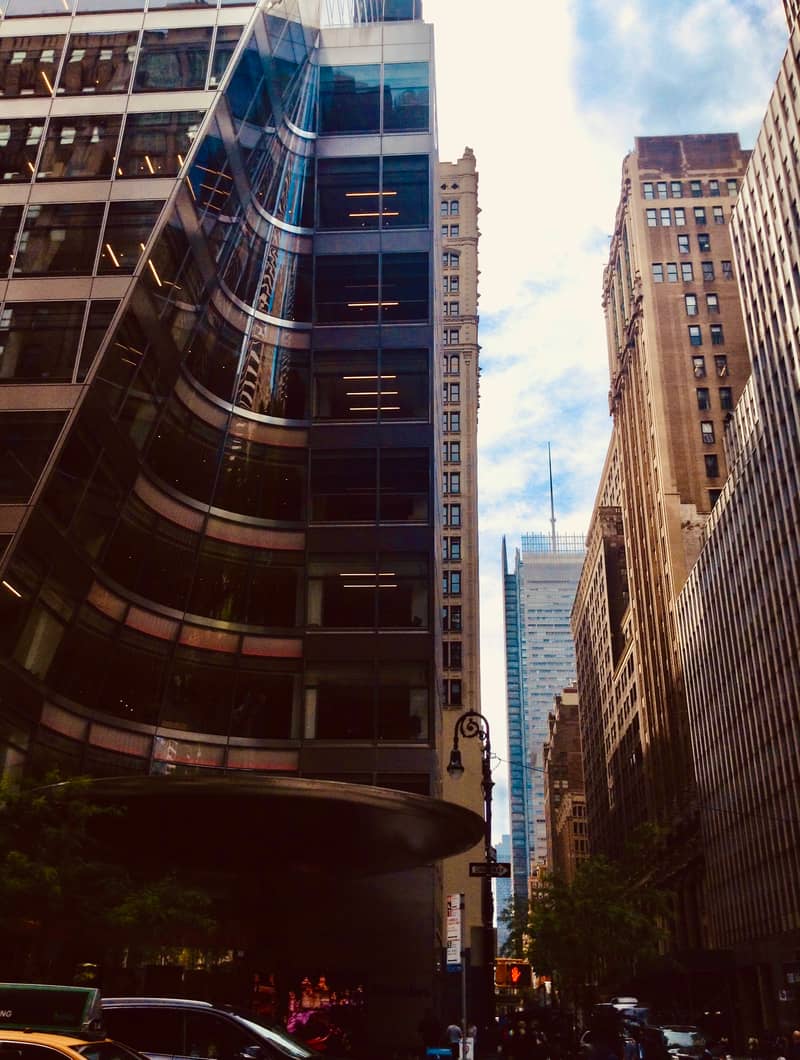 "My help comes from the Lord."
I look up to the mountains; does my strength come from mountains? No, my strength comes from God, who made heaven, and earth, and mountains. ~ Psalms 121:1-2 (The Message)
And yes, say it out loud. No need to worry about what anyone thinks.
If your walk takes you past mountains of granite like those where I live in rural New Mexico, no one will be there to hear you.
And if you're walking through a "big city mountain range" made of brick and steel buildings like this one in midtown Manhattan (above), anyone who does hear you will think you're crazy and won't care🙂.
More New York City happenings and other tasty bits await you inside today's…
FIVE BITES
1. The happy ending to this NYC restaurant's story is that there has been no ending. When the first lockdown hit, its customers ordered takeout and kept right on ordering. Click through to see the dish that many say tastes as beautiful✨ as it looks. Then you'll understand why no pandemic could keep the restaurant's hungry fans away.
2. Here's a new word worth learning. It's not a type of food and you'll probably never need it to help you get around while traveling in Israel. But this Hebrew word for 2021 can make the difference between success and chaos for you this year. The word is "tiqvah" and it means "hope."
Now, as to words that will help you get around in Israel? If you've read about my trip to Israel, you may remember "schnitzel" is a good word to master. (For delicious reasons.) But "rugelach" is another handy word to know.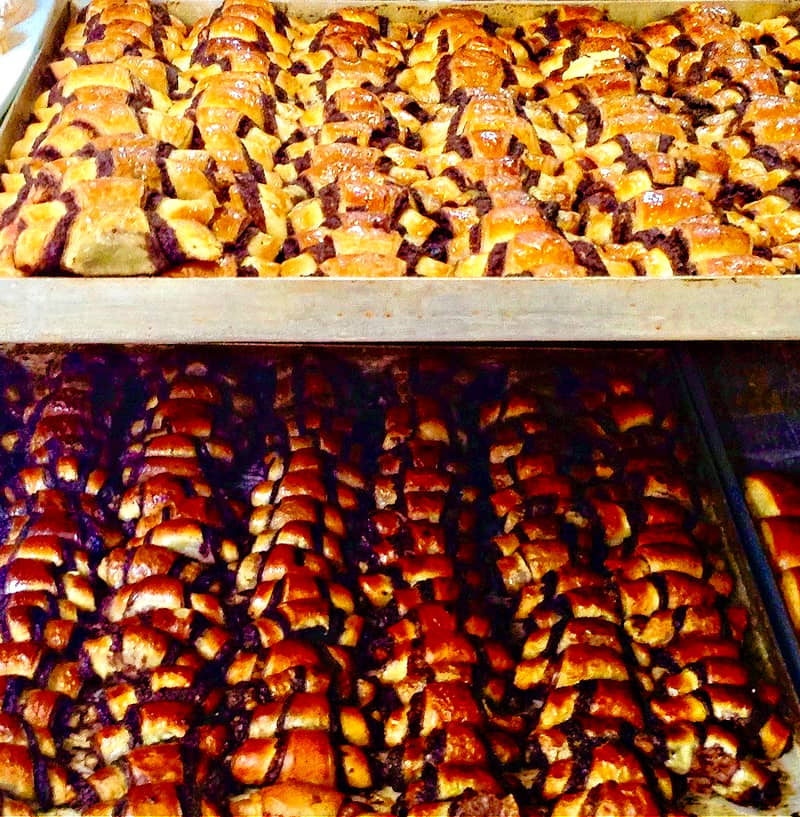 Mmmm, rugelach❗️Have you ever tasted one? You can find these cream-cheese dough pastries stuffed with sweets in American bakeries, too — in neighborhoods predominantly Jewish and some that are not.
3. Yes, the truth hurts: Italy is still barring Americans — along with Indians, Russians, and, of course, Chinese — from entering its borders as tourists. But, in the short term, access to world-class pasta🍝 and how to cook it will make not being able to visit Italy easier to bear.
4. What do "LOL," BFF," and "OMG" have in common? If you thought they were texting abbreviations, you'd be right. But that's not all they are. They're also the codes for airports in the states of Nevada, Nebraska, and the nation of Namibia, as this not-too-easy travel quiz reveals. If you manage to ace it💯, you should consider becoming a contestant on Jeopardy. Seriously.
5. A quote: If you look closely, you will find that hope hunters have dirt beneath their fingernails. They have been digging through the dark cave of a situation they didn't want in order to find the thin gold vein of contentment😌.—Nika Maples, Hunting Hope: Dig Through the Darkness to Find the Light
Dive deep (and if you're digging, keep at it as long as it takes),
Not yet subscribed to Five Bites? I'd love to have you join us by signing up here.