Happy January, Food Adventurer Friend,
Driving across America or, at least, a portion of it.
That's one of my plans for exploring the world this year. How about you?
The sheer size of the U.S.A. means there's SO much for us to see. So if you've got a car and gas money, why not go for it?
On the way, I bet we'll find a number of places where we won't need a mint to eat well.
For instance, when my L. and I woke up to no electricity on Christmas Eve😳 — we were cold AND hungry! That was when I:
Thanked God for a full tank of gas so we could warm ourselves in the car for as long as needed until power could be restored, and:
Discovered that the "hole-in-the-wall" grocers that I often pass on the way to somewhere else sells good tacos for a decent price.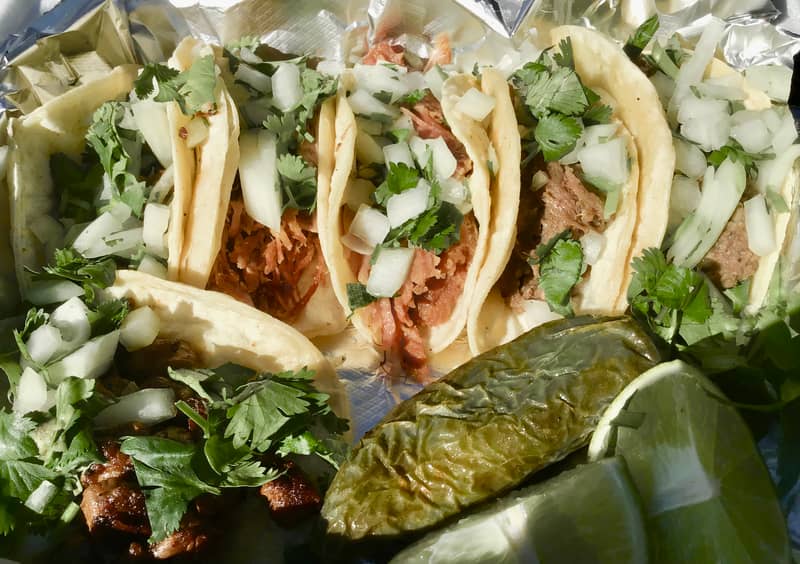 My taqueada breakfast — with three🌮🌮🌮 types of tacos from Chavira's. Find it at 5702 Bataan Memorial East in Las Cruces, Mesa Grande exit from the US-70E.
So just think of all the other edible treasures waiting for us in establishments you and I have been ignoring (for the most part) until now. Shops and restaurants serving food that's both thrifty and tasty are hiding in plain sight all over this country. And, now, more than ever, they need to be found.
You and I, we've got a job to do😉.
Besides, road trips can inspire creativity and new ideas. Make sure to click through the second link in today's fifth Bite to see how just such a trip — between New York and New Mexico — helped turn one restauranteur's life 180 degrees around.
And speaking of Bites, here we go!
FIVE BITES
1. Now, I always thought that "hooligan" was just a slang term for describing a troublemaker or gang member ~ so who knew you could eat one? Turns out that "hooligan" is also a type of fish Alaskans have been gobbling down for ages. And they say it goes great with a side of seal soup🦭.
2. Next time you catch yourself daydreaming about a favorite destination, check out this treasure trove of landscape photography. It's where virtual tours and panoramic views of almost any city anywhere lie just a thumbnail click away.
3. It's a fact: through hurricanes, pandemics, and even times of war, people have got to have their black-eyed peas! Even if you've never stepped foot in the American South, you still may relate to the longing💕 this Texas-born writer expresses for this humble food that declares "Happy New Year!" like no other.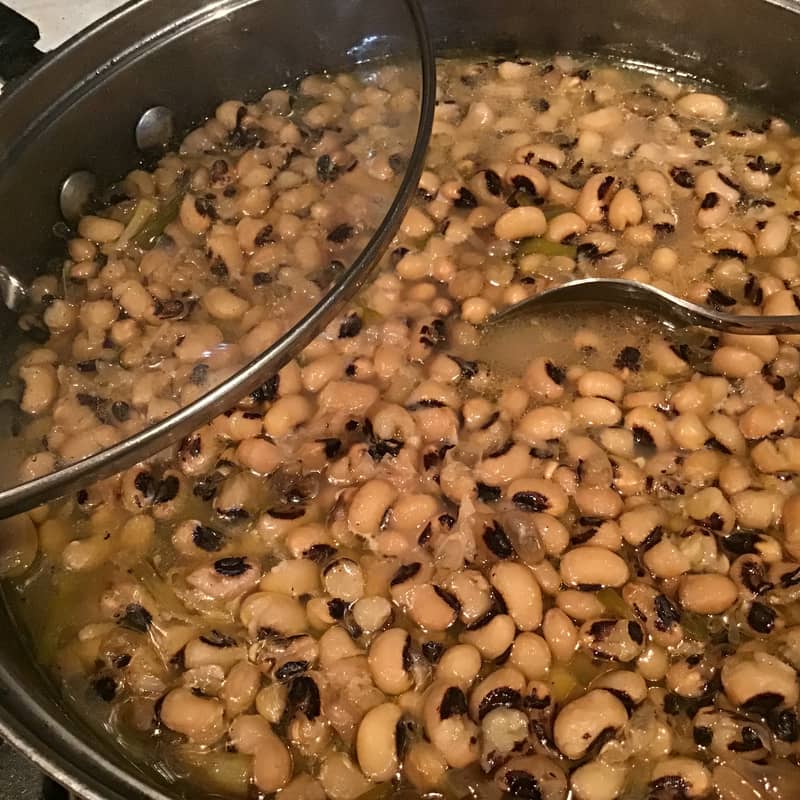 It's not New Year's until the black-eyed peas are done!
What New Year's Eve or New Year's Day tradition did you observe for the love of it, despite the frustrations of 2020?
4. Has this ever happened to you or is it just me: That the bread🍞 you make at home always rises except for the times it doesn't? Join me in studying how to knead dough and neither of us will ever have to endure the pain of vertically-challenged bread again.
5. A quote: Driving through America and being back home helped me understand that no one was alone in the struggle. — Eric See, New Mexico-born restauranteur, owner of Ursula, a cafe and bakery in Brooklyn, It's one of the restaurants that thrived in 2020.
Dive deep,
Not yet subscribed to Five Bites? I'd love to have you join us by signing up here.