Happy November, Food Adventurer Friend ~
Never mind that we officially entered fall over a month ago. It's only since last week's cold spell AND the moving back of the clock this weekend, that I'm sensing the change of seasons now.
Are you feeling it, too? (And isn't fall the best season ever!?)
If you're anything like me, this season carries with it memories you never want to let go of. Of favorite classes and teachers, rolling around in piles of raked leaves🍂, and real NOT virtual laughing out loud over cups of hot cider and chocolate with friends.
Since I've begun writing (in public), fall has become the time for attending memory-making conferences, too.
In fact, I just came back from the Declare Conference. in Dallas, Texas. Being there with speakers, writers, and musicians podcasters from all over the country was a fab experience with sweet surprises.
For instance, did you know that Alena Pitts — the actress who played the daughter of Priscilla Shirer's character in the movie, "War Room" has a cool sense of humor and a hauntingly beautiful singing voice?
Well, she does. She was there, too, and played some songs for us.
The loo-ooo-ng drive back to Las Cruces turned out to be a good experience as well, thanks to the restaurant, Filipino Cuisine.
This gem in Odessa does ALL the traditional Filipino dishes SOOO well. So it's where L. and I stop to get cozy and tend to our appetites whenever we're traveling the I-20 to Dallas/Fort Worth.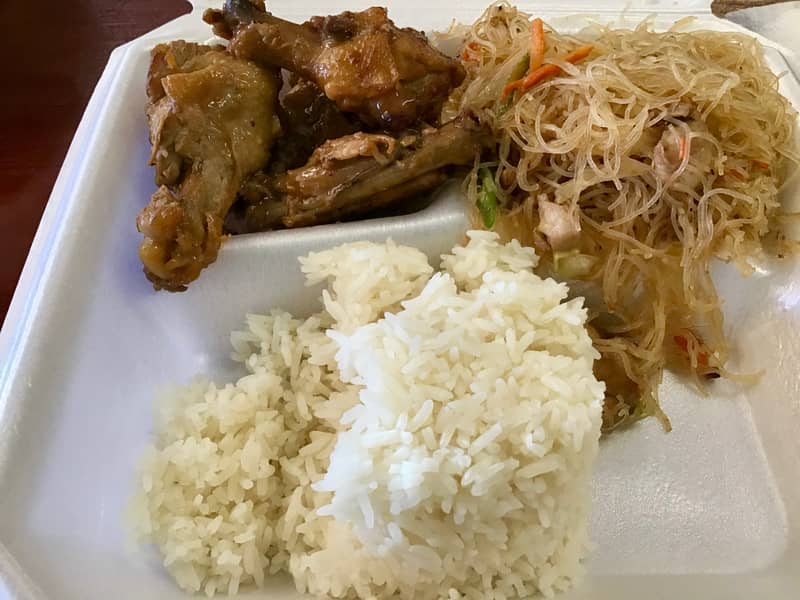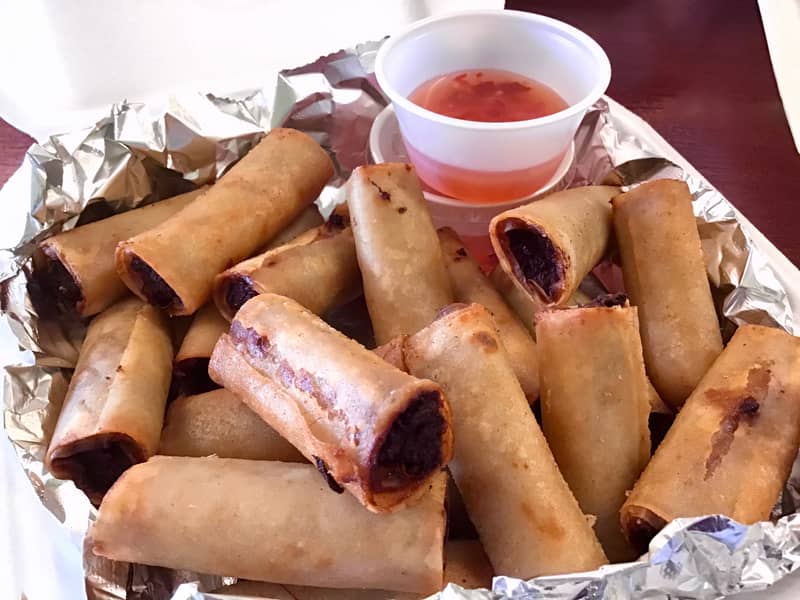 Knowing we're going to eat at Filipino Cuisine, I don't mind the drive so much.
Do go by the next time you're near Odessa, Texas.
Wherever your travels take you this upcoming holiday season, don't forget to stop and experience something new (and delicious) along the way!
And now, our ~
FIVE BITES
1. I've been drooling over the memory of NYC🗽 deli food since my last trip back but the goodies in this Taste of New York package might ease my pain. And if you really don't feel like doing "the traditional thing" this Thanksgiving, it might ease yours, too!
2. Oooh, fruit butter! Even if you've never been a big fan of pumpkin, you may get excited to try this slow-cooker pumpkin apple butter because sweet and creamy.
3. When you're in the mood for something a little different, check out the cookbook, In Bibi's Kitchen. It celebrates food from the African countries that touch the Indian Ocean🌊 and comes to us courtesy of Bibi, a Somali-born model-cum-Brooklyn restauranteur — now, there's a mouthful — and some African grandmothers who know what to do in a kitchen. (BONUS: Two of the book's recipes appear at the end of the article so you can sample the deliciousness.)
4. Reading books like In Bibi's Kitchen can inspire us to cook amazing food but the opportunity to use sweet-looking cookware like this may get us to actually cook,
and, in closing, let's look ahead to Thanksgiving🙏🏾🦃 again and remember—
5. This quote: After a good dinner🍴, one can forgive anybody; even one's own relatives.—Oscar Wilde
Dive deep,
Did someone forward this edition of Five Bites to you? We'd love to have you join us by signing up here.