Hey there, Food Adventurer Friend,
Have you ever had a French press coffee?
I hadn't had one myself in a while, but a recent showing of the movie, "The Ipcress File," inspired me to brew one.
Michael Caine's character, Harry Palmer, prepares his morning French press with much care and then sits down to savor. each. drop.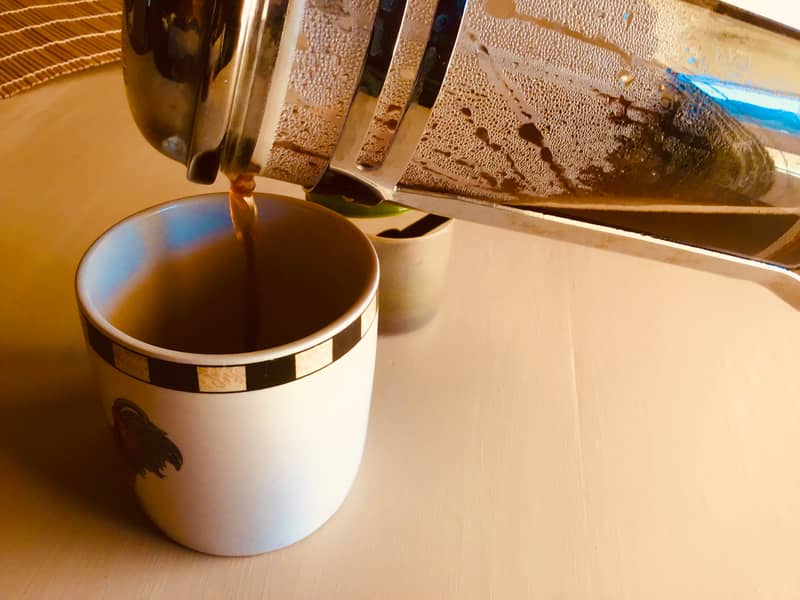 Lately, I've been doing the same. Join me?
FIVE BITES
Yes, a good cup of coffee on a cool morning can make you feel like gold. Still…
1. As these cold weather months crawl on, and you find yourself craving a little something more to boost your energy⚡️ and immune system, try making this berry cordial. The fact that it packs a measure of sweetness and a taste of Ireland counts as a bonus.
2. Now, I don't mean to pry but have you ever taken your baking supplies to bed at night to keep them warm? According to legend, prospectors in the California Gold Rush days did.
This article tells how their sourdough starter not only kept them alive but birthed the San Francisco🌉 sourdough bread for which we remain truly grateful today.
The unique flavor of San Francisco sourdough bread is one of the eight wonders of the American baked goods world, don't you think?
3. 50 Pies/50 States is one grateful immigrant's response to the question:
To date, a Brooklyn-based woman's passion for her new home country has resulted in 44 pies 🥧🥧🥧, each inspired by the unique crops, traditions and personality of one of the 50 states.
The set of videos featuring "desperation pies" — pies you can find the ingredients for no matter what season — is a fun place to start. (If you're short on time, the final video on the page, where she samples😋 her pies, is the one to watch.)
4. Can you think of any food that comforts better than fried chicken🍗? This review of a new restaurant that does fried chicken right may convince you that few foods, if any, can.
Even better, learning how the restaurant achieved success in 2020 may reignite your determination to overcome your own challenges.
5. A quote: Food is the great connector. At the end of the day, all I have is hope for this country❤️🇺🇸. — Stacey Mei Yan Fong, founder of 50 Pies/50 States Project
Dive deep,
Not yet subscribed to Five Bites? I'd love to have you join us by signing up here.