Happy June, Food Adventurer Friend!
Today is the day restaurants here in Las Cruces open up for on-premises dining. (YAY!) Some will have outdoor seating, and it's at one of those restaurants you're most likely to find me: under a big table umbrella😉.
Since the forced restaurant closures, take-out Taco Wednesdays and Tacos Sundays have become as common as Taco Tuesdays at our home. Maybe you have a similar story. So, at long last, it'll feel good to sit down at a table and enJoy a hot meal fresh out of the kitchen. (Maybe we'll even catch a glimpse of the person who prepared it.)
In the meantime, I'm still having fun learning to cook dishes I've only had at restaurants until now — like Cuban red beans and rice. And making up new ways to use the tools I have to do it. For instance, this strainer and pestle is "specially made" to strain the paste for miso soup. But, turns out it's also good for crushing the coriander seed used to season Cuban red beans.
Another kind of food I've only eaten in a restaurant is barbecue. Now, by that I mean, true American barbecue: s-l-o-w-cooked meat smoked over wood. (Not meat baked in an oven and slathered with barbecue sauce.) But until, I can get L. to commit to putting on an apron and sweating outdoors to make the family meal, that's one situation that's not likely to change.
Now, maybe it's a little different at your place.
Could be you have a mate who is rarin' to smoke some barbecue or you enJoy doing it yourself. The first of this month's ~
FIVE BITES
~ will help with that. It's the one where you're inspired to discover your inner postmaster.
1. The 2020 inductees into the Barbecue Hall of Fame remind me that as much as we may like food in faraway places, some of the very best eats in the world reside in the U.S. of A. The new members hail from Tulsa, Oklahoma; Memphis, Tennessee; Austin, Texas, and, yes, of course, Kansas City, Kansas. So may I suggest you plan a meal stop in one of these four cities for your next road trip? And if you are looking for a good cookbook for doing delicious barbecue yourself, do check out Texas Q. The cookbook is the latest by Texas-born barbecue lover and ace, Cheryl Alters Jamison. Texas Q has 100 recipes for Texas barbecue that are more than pretty good. So good that it's listed as one of the ~ 
2. 50 Best New Cookbooks Under $50. If exotic flavors are what you're after, you'll be happy to know that some of the cookbooks on this list will help you dive into diverse cuisines spanning from Japan to Cajun Country, Louisiana to Sardinia. But not all of them focus on food from a certain location. For instance, all of the recipes in Everyone Can Bake are geared toward making baking easy for, well, everyone. Another cookbook, Break an Egg, is a collection of recipes inspired by Broadway musicals. (And as a former musical theater major, I'm most definitely looking forward to reading it 😊. ) Check out the list for yourself and see what new cookbook might be right for you. Then take at look at these ~
3. Award-Winning Cookbooks. (Yes, there are a LOT of new books on the street this spring.) The James Beard Foundation, America's premier authority on good food, vetted the cookbooks on this list. That means that even though it's much shorter than the previous book list, what's there is choice. So if you've ever wanted to unravel the intricacies of Ethiopian cooking or wanted to give gluten-free baking a real go but wondered how successful you could be, one of these books is bound to get you off on the right foot.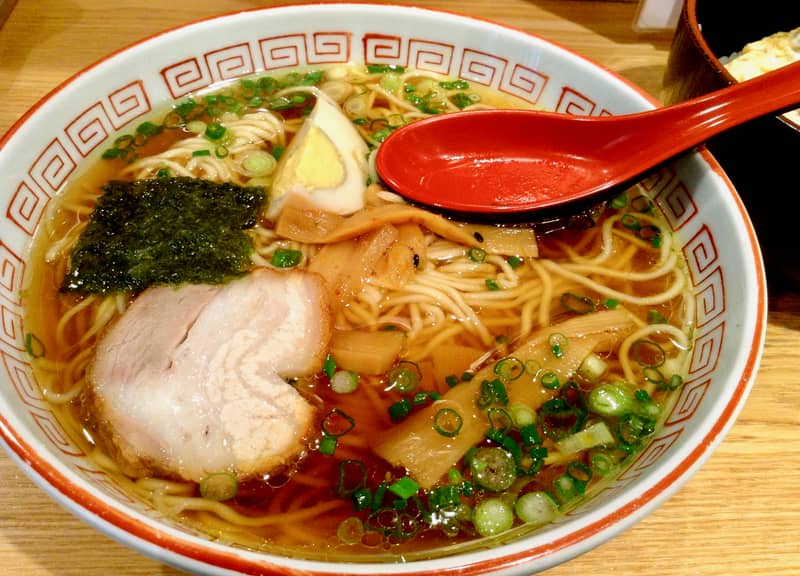 4. How to Make Good Noodles Better. Sure, the slurpy-hot noodles you buy at the ramen shop taste phenomenal. Yet, the ramen that comes in plastic packages at the grocery store can also hit the spot. Use one (or all!) of these 5 Easy Ways to Upgrade Your Instant Noodles to make your next store-bought ramen experience better than ever.
5. Forget Delivery, Show Up in Person. This article about what some New Mexico restauranteurs are saying about struggles with GrubHub had me thinking, "What have the nation's restauranteurs not gone through?" Seems they're being tag-teamed with states threatening closures and fines AND food delivery services charging mile-high fees. So whether by car, scooter, or on foot, I say let's get out to our favorite restaurants, for dine in or pick-up. It's something we can do. How are things in your area?
Until next time,
xxoo
Not yet subscribed to Five Bites? I'd love to have you join us by signing up here.