Hey there, Food Adventurer Friend,
Only 19 days until Christmas.
T'is the season for sending gifts and baking apple pie.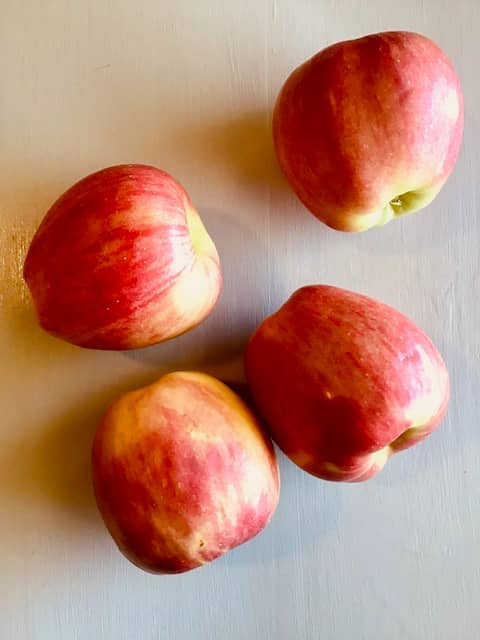 Oh, yes, we've much to do before Christmas and New Year's Day. And if you've been with me since my earliest days of writing online, you know I'm all about getting the juice out of life.
So with making the most of the winter holiday season in mind, I'll be taking time off until the new year.
I'm looking forward to spending the next few weeks focusing on the Wonder✨ of this season and making memories with friends and family. And, right now, with the forkfuls from this week's edition, I hope to help you do the same
FIVE BITES
1. Our longer nights and cooler days are perfect for staying indoors with a hot cuppa☕ while working on this 1,000 piece puzzle. The panorama of New York City in winter❄️ will spur you on to completion and make you nostalgic for the city we call "The Big Apple" as it thrived just a year ago.
2. Looking for a truly sweet gift🎁 idea? Once you learn to make the perfect cookie box, you may end up having as much fun giving as your loved ones will receiving. And ~
3. Here are some ideas to make your gift boxes look as good as your cookies🍪🍪taste.
4. If you've ever craved currant buns after reading The Tale of Peter Rabbitor spaghetti and meatballs🍝 while still turning the pages of The Godfather, you may enJoy The Little Library Cookbook. It promises to help you experience dishes from the The Lion, the Witch, and the Wardrobe and 99 other classic books📚.
5. A quote: "If you focus on what you lack, you lose what you have. If you focus on what you have, you lose what you lack."— Greg McKeown
Emphasis mine☺️.
Have a Merry Christmas🎄 & a Happy New Year, my friend❗
Dive deep,
Not yet subscribed to Five Bites? We'd love to have you join us by signing up here.